Residential Heating & Cooling
Quality Heating and Cooling Equipment and Parts
You can count on Houston Plumbing and Heating to only use the highest quality heating, air conditioning, and air quality products for your residential property.
The average service life of a whole house HVAC unit is 10–14 years. Air conditioners and furnaces aren't one size fits all, and an improperly-sized system can result in poor performance and high energy bills during the heating and cooling seasons. At Houston Plumbing and Heating, we offer an in-home assessment to determine your current AC needs. If a replacement system makes more sense than a repair, we'll be in the best position to recommend the right unit for your space and needs. We are proud to offer expert design, installation, and repair services on all air conditioning and heating system-furnace units. Our fully-stocked fleet of vehicles are available to respond quickly to emergency needs; 24 hours a day – 7 days a week.
Want to make a real difference in your home's comfort level? Houston Plumbing and Heating offers many comfort control solutions that will help you save energy, and money. With a programmable thermostat, you can set your system to operate only when you want it to. So, you avoid wasting energy when no one is home. We can also install a zoning system that helps balance temperature so you don't have any unusually warm or cold spots in your house, which makes your home even more energy efficient and in the long run saves you money.
YORK® and Armstrong Air are well-respected companies in the industry and have proven to carry top quality replacement systems. Both companies have authorized us as installers of their heating and cooling systems.
Please ask us about our "Houston Solution" annual maintenance service agreement which also offers discounts and savings for your HVAC systems.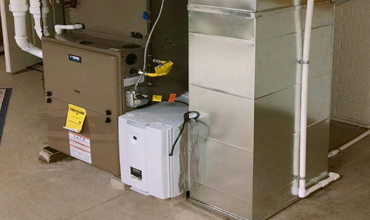 Residential HVAC
• Heat & Air Repair
• Heat & Air Installation
• Heat & Air Replacement
• Heat Pump Repair
• Heat Pump Installation
• Heat Pump Replacement
• Heating Repair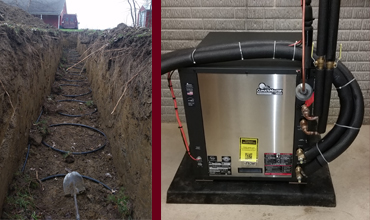 Residential HVAC
• Geothermal Installation
• Geothermal Repair
• Geothermal Replacement
• Boiler Installation
• Boiler Repair
• Boiler Replacement
To learn more about quality products that Houston Plumbing and Heating recommends and professionally installs, click on an image below.